Scorpio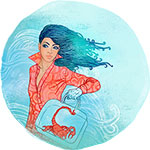 Oct 23 - Nov 21
---
Today's Horoscope
This week
This month
---
Scorpio horoscope for February 2023
Because the Sun will always spend the majority of the first three weeks of February in your home and family sector, the solar spotlight is always on home, family and/or property matters and on all things close to home at this time of year. Because Venus has already moved through, she has already given your heart a voice and thanks to her alignment with Saturn, the resolve to do whatever it takes for as long as it takes to turn desires into reality. This comes just as Saturn reaches the last full month of a nearly three year visit, with these final weeks all about taking personal responsibility and working with the transparency the Sun provides.
Held back by a retrograde phase in your communication sector, Mercury will finally return to your home and family sector on 12th February, with a chance to get your head in the game, ideas on the table and the communication lines open. This is when you can get down to specifics as you make both short and long term choices, decisions and plans. Meanwhile, Venus has moved on and is making the most of her first alone time with Neptune in a fun, playful, romantic and creatively charged part of your chart in three years. Until the Sun returns on 19th February and both Mercury and Saturn next month, the planets of love and dreams will be spreading some stardust.
Venus will leave on 20th February, the day after the Sun returns and just as a New Moon gives her the legacy the green light. It is then that Venus will join Jupiter in your work sector, just as his quest for job growth and expansion is starting to gain some real momentum. This is something that will get a boost long before Venus returns, with a Full Moon in your career sector on 6th February set to fire things up across the job career fronts. Meanwhile, the communication and relationship gods are working in harmony all month.
Love & Romance
A special month on both the romantic and relationship fronts is also a stepping stone or preparation for even bigger developments ahead. While the Sun won't return to your romantic sector until 19th February, something that will always turn the solar spotlight onto matters of the heart and all things romantic at this time each year, the month begins with Venus and Neptune already here. While Neptune has been here since 2012 and Venus returns every year, it has been three years since they were last here on their own, with the planets of love and dreams free to create some real magic.
It is when they align mid month and just after Valentine's Day that this will be on full display. It is during Venus' last full day that the Sun will return but the Moon will not only return during her final hours, with romantically charged lunar vibes giving her a rousing send off but aligning with the Sun to create a New Moon just 50 minutes before she is due to leave. Romantically charged solar and lunar vibes will take over from where Venus leaves off, but it is the romantic desires and dreams that she and Neptune had spent over three weeks working on that will give Saturn something to work with when he returns next month, for the first time in three decades.
Meanwhile, while there is less activity on the relationship front there is a lot of anticipation as Uranus' first full month in direct motion brings a chance to look to the future. It is less what is happening on the relationship front this month and more a growing sense of what lies ahead, something that could be the next step for what is happening on the romantic front this month. Next month will not only see Venus make an early return to your relationship sector but she will work with Uranus and the North Node to prepare for Jupiter's return in May. Meanwhile, the Moon's return from 24th February to 27th February will be a valuable chance to check in.
Business & Career
While two months is usually too soon to determine a trend, the way things are going the trend for this new professional year is that work and job matters are set to gain in speed, potency and a chance to deliver on Jupiter's promise of job growth and expansion. The reality is that this trend will continue and there will even be signs of this by the end of this month. When Jupiter returned to your work sector just before Christmas it was less than eight weeks after he retrograded back out. Jupiter spent five months here last year but not only spent half of that time in retrograde motion but never got out of first gear.
Throughout that time Jupiter was either slowing down in order to turn retrograde or ahead of a direct turn that happened after he retrograded back out. When Jupiter returned, he was in direct motion but still in low gear and yet to build up to even the low speed he had achieved last year. However, that pace is picking up and after the dwarf planet Eris' direct turn last month, this removed the final anchor slowing things down. Jupiter will eventually pick up so much speed that he will race through all 30 degrees of your work sector in just five months and while you are not there yet, three events will get you well on the way.
The first is the Moon's return to your career sector from 4th February to 7th February. While this is something that once a month will sharpen your professional instincts and act as a trigger while forming a friendly aspect to the four planets in your work sector as it moves through. However, it is the Full Moon there on 6th February that could act as a major trigger for job and career matters. The second is Venus' return on 20th February. As well as bringing the laws of attraction into effect, as the first of the faster planets to have any contact with Jupiter this is when things can really start to gain some momentum. It is two days later that the Moon will not move through and from 22nd February to 24th February will align with the by then five planets lined up and ready to move things forward.
Money
This should be a good month for your financial situation and money matters with Mars, the warrior planet of the cosmos in both his first full month back in direct motion in your financial sector and his last full month here. It was back in August that Mars returned for what is normally a six week mission to fuel your financial passions and fighting spirit in a way that gives you the drive and motivation to take your financial power back. However, those six weeks came and went, with a retrograde turn in October both holding the warrior planet back and giving you a chance to retrace your steps.
It was last month that Mars' longest retrograde phase in your financial sector in eight decades finally came to an end, setting the planet that likes to make things happen free. Mars had to come to a standstill in order to turn direct but while money matters might have stalled, a friendly aspect to both the Sun and Venus, the planet of money last month has helped to fuel your confidence as you look to the future. The month begins with the Moon not only in your financial sector but making its first visit since Mars' return. This allows you to begin the month with your financial instincts, imagination, passions and fighting spirit fuelled and a better sense that the tide has turned.
The month not only begins with the Moon in your financial sector but coming full circle on 27th February, it will also end the month here. This will allow you to mark the progress and momentum gained as Mars continues to pick up speed and momentum over the course of the month. Meanwhile, with no planetary activity on the other side of the financial fence, it is halfway through the Moon's two visits to your financial sector that the Moon will move through your income sector from 14th February to 16th February. This is something that can sharpen your nose for money and act as a trigger, conveniently just days before Venus, the planet of money is due to return to your work sector on 20th February.
Health
As Jupiter enters his second full month back in your health sector, you will be feeling a lot more robust but with something still holding you back. You have the resources and everything is geared to help you take your power back and control of your own health, but there is one mission ingredient. That ingredient is motivation, which Venus' return on 20th February will fix. Venus returns once a year and as the planet of beauty, she will always bring a desire to look and feel good. However, not only does Jupiter expand everything he touches and that includes a desire to look and feel good but the resources to turn those desires into reality. With the Moon moving through from 22nd February to 24th February this will give you a read on what your body is telling you and of Venus' influence.
---
You may also like