Leo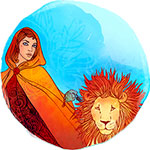 Jul 23 - Aug 22
---
Today's Horoscope
This week
This month
---
Leo Weekly horoscope for Jun 20 to Jun 26, 2022
The stars are playing musical chairs this week, with the Sun leaving your friendship sector on Tuesday and Venus returning just two days later to take over from where he leaves off. With Mercury, the planet of communication staying on after the Sun leaves and here to greet Venus when she returns, this will ensure continuity as the stars maintain a focus on your social life, friendships, teamwork and networking. This will also be the case when Venus leaves your career sector on Thursday, leaving you with a better read on what your heart wants professionally while leaving behind planets that will maintain the momentum. With Mars returning 12 days later, you haven't even reached the peak of this professional year yet. Meanwhile, it is the Sun's return to a nostalgic and reflective part of your chart on Tuesday that is especially significant, bringing you to the start of the month long wind down of this current solar year.
Love & Romance
As you move into the new week the Moon has just left your relationship sector, with its departure on Sunday not only allowing you to start the week more emotionally engaged but with a lot to unpack on the romantic and relationship fronts. This wrapped up a seven day period that began with the Moon's return to your romantic sector the previous weekend, beginning the lead up to last Tuesday's romantically charged Full Moon. This is something that will continue to have a long tail, even after the Moon has moved on and especially when it comes to a mix of romance, passion and adventure. Meanwhile, even before the Moon's return to your relationship sector later last week, its first visit since Saturn's retrograde turn here, there was a lot of support on the relationship front. This was coming from a friendly aspect to the Sun and Saturn, creating a lot of positive and ongoing support when it comes to friendship and relationship building.
Business & Career
On the one hand, a friendly aspect between Venus, in her final days in your career sector and Pluto, in retrograde motion in your work sector is an ordinary event. With Pluto in your work sector since 2008 and Venus returning to your career sector every year, this is an annual coming together of Venus' quest for new professional potential and the doors that will always be open to the past, second chances and untapped job potential at this time of year. With Venus leaving on Thursday, at the very least this is injecting a lot of positive energy into both job and career matters. The difference this year is that with Pluto leaving next year, this is their last encounter here in our lifetime and both will be working to make it count. This could create a sense of rebellion and especially when it comes to Venus' desires and expectations, leaving you wanting more. With Mars just 12 days away from your career sector by this point, this is not unrealistic.
Money
Beginning the week with the Moon in your financial sector is always an advantage, ensuring your financial instincts and imagination are fuelled and you are emotionally and intuitively engaged from the start. While this is an ordinary monthly visit, it comes at a turning point in this financial year, a waypoint between the more urgent and intense first five months of this financial year and a chance to pull back. This first visit since Mars left is a chance to tap back into his financial passions and fighting spirit, with a reminder of what you are fighting for but without the urgency. At the same time, this last visit before Neptune's retrograde turn here next week already has the brakes on is a chance to still keep looking to the future but without any urgency. In the meantime, while there will be no planetary activity on the income side of the financial fence until the second half of the year, before leaving your career sector on Thursday Venus, the planet of money is working to steer job and career matters in a lucrative direction.
Health
While Pluto, the only planet in your health sector is in retrograde motion and will be through the middle months of the year, he is no longer stalled and is getting a lot of support. While the focus is on the past and there is still a need to pace yourself, you may find that you are starting to rediscover some of your old motivation, which is inspiring you to make the most of a chance for a do over. In your health sector for 14 years and always spending the middle months of each year in retrograde motion, it might feel like you are going back over old ground but each time you are learning something new and with it, a chance to take your own power back.
---
You may also like