Leo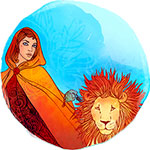 Jul 23 - Aug 22
---
Today's Horoscope
This week
This month
---
Leo horoscope for February 2023
Next month will not only see the largest migration of planets in recent times, but planets that have and will shape things for years. The Sun and the faster planets are always on the move, but what we have in March 2023 is one of the biggest shifts from planets that will stay in one places for years and even decades take place and preparations for this have already begun. The first of the major shifts will happen early next month, when after nearly three years in your relationship sector Saturn will leave, returning to join Neptune in your financial sector where they will spend the next three years working to turn financial dreams into reality.
Jupiter has already planted the seeds for financial growth and expansion and until she leaves on 20th April, Venus is working with Neptune to shore up your financial dreams, desires and expectations as only the planets of money and dreams can. Meanwhile, while Saturn is preparing to leave your relationship sector, not to return for another three decades Pluto, who is spending his last full month in your work sector is preparing to return next month, for the first time in our lifetime. If you thought Saturn's three year focus on your relationships was a long time, this is just preparation for Pluto's two decade long visit, which will run through to 2044.
Yet while Pluto is preparing to leave your work sector, things are just starting to warm up on the career front. In his first full month in direct motion in your career sector Uranus is looking to the future but for now is barely moving. It is next month that Venus will return to help you prepare for Jupiter's return in May and the start of your biggest year for professional growth and expansion in over a decade. Until then, Jupiter is working to make the most of his final months in your sector of adventure, travel, learning and discovery, something that will get a boost when Venus joins him there on 20th April.
Love & Romance
Because the Sun will always spend the first three weeks of February in your relationship sector, the solar spotlight is always on your relationships at this time of year. However, by the time Sun even turned the solar spotlight onto your relationships last month a lot of water had passed under the bridge. It was the Moon's return two days later that not only created the first New Moon of 2023 but just as Saturn and Venus were moving into their last alignment here for another three decades. The spotlight had just moved onto your relationships and a New Moon had just created an opportunity for new beginnings when Venus' sense of what you want from your relationships came together with Saturn's determination to do whatever it takes for as long as it takes.
Venus left a few days later, but her influence lives on. The Sun will keep the solar spotlight on your relationships until leaving on 19th January, with Mercury back in your relationship sector by then. Held back by a retrograde phase, the planet of communication won't return until 12th February, something that you might need by then. It is a week earlier that the Moon will not only return to Leo on 5th February but a day later will clash with the Sun to create a Full Moon on 6th February.
This is a Full Moon that at some point during the Sun's month long visit can put a balance between your personal and relationship needs to the test, but with Saturn in the last full month of his three year visit the timing couldn't be better. While this is before Mercury, the planet of communication will return, there is support from the dwarf planet Ceres in your communication sector. Her retrograde turn on 4th February may even offer a chance to give your relationships, the past and unsaid words a voice. Meanwhile, while there is no planetary activity in your romantic sector, the Moon's return from 14th February to 16th February will see romantically charged lunar vibes kick in on Valentine's Day.
Business & Career
While the Sun left your work sector last month and Uranus is still in his first full month in direct motion in your career sector, this is the month when things have finally got the green light on both fronts. Because the Sun will always spend the last 10 days and the first three weeks of each year in your work sector, the solar spotlight is always on your work situation and job matters from the start and that includes over the holiday period. However, the year also began with Mercury in retrograde motion here and Uranus still in your career sector, something that has held things back.
Mercury was only in retrograde motion for three weeks, but during that time, as he crisscrossed backward and forwards through your work sector, he also moved into and out of a friendly aspect to Uranus. This saw them come together in a friendly aspect three times over just a six week period. The last time was at the end of January, but it was also the first while both were in direct motion. This is just separating as we move into the new month and with Mercury leaving on 12th February, job and career matters are moving forward in tandem. It is after Mercury leaves that Pluto will once again be on his own, as has been the case for most of the year since his return in 2008.
However, when the Moon moves through from 16th February to 18th February, an intuitive read on work and job matters will reveal that instead of the planet of change and revolution settling in to quietly keep things on track, after nearly 15 years he too is preparing to leave next month. This is where the over two months that Mercury has spent here will be an advantage, with a chance to plan for the short and the long term. Meanwhile, the Moon's return to your career sector from 24th February to 27th February will both sharpen your professional instincts and bring a chance to check in. Unlike your work sector, where Pluto's long reign is coming to a close, the Moon's return to your career sector will reveal the professional gods preparing for both Venus' return next month and Jupiter's return in May.
Money
While the dwarf planet Ceres' retrograde turn on 4th February means that she will retrograde back into your income sector next month, until then all the planetary activity is on the other side of the financial fence in your financial sector. Here the focus is more on what you do with and how you manage the money you have, but for the first 19 days of the month it will be less about financial housekeeping and more about fuelling your financial desires and dreams, which could involve a lot of wishful thinking. It was in December that Jupiter finally left your financial sector, leaving behind the potential for ongoing financial growth and expansion.
Jupiter was less worried about finishing what he started because he was not only leaving behind planets that could keep you motivated, he knew that the real growth would happen when Saturn returns. Jupiter left behind Neptune, the planet of dreams and the asteroid Juno, the queen of commitment, something that allowed you to set your financial dreams and resolutions for this new financial year with confidence. Juno left last month and it was two weeks later that Venus returned, finding Neptune on his own here for the first time in three years. It is Saturn's return next month that will see him spend the next three years with Neptune, with the time and resources to turn financial dreams into reality.
Until then with Venus and Neptune, the planets of money and dreams on their own until the day before Venus leaves on 20th February, it is all about making those dreams as robust and as defined as possible. It is the Sun's return on 19th February and the Moon's return a day later as a New Moon that will usher in a more practical phase but leaving just minutes after the New Moon on 20th February, Venus' job will be done by then. Meanwhile, with no planetary activity on the income front but a lot happening on the job and career fronts, the Moon's visit to your income sector from 7th February to 9th February will sharpen your nose for money and act as a trigger.
Health
While the Sun left your health sector last month, taking the solar spotlight off your health needs, situation and matters as it does at the same time each year, Mercury is staying on to help you tie up loose ends. The Sun has already exposed everything you need to be aware of and with his focus more on information gathering and being mentally focused, until Mercury leaves on 11th February he will be helping you to make smart choices, decisions and plans. With Pluto, the planet of change and revolution due to begin transitioning out of your health sector next month, this is also a good time to make more long term resolutions. The Moon will give you a better read on this and on what your body is telling you when it moves through your health sector from 16th February to 18th February.
---
You may also like