Leo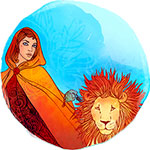 Jul 23 - Aug 22
---
Today's Horoscope
This week
This month
---
Leo horoscope for May 2023
In many ways, this is a month of two halves, with the most significant shifts of the month all happening within a four day period from 17th May to 21st May. Until then Jupiter has reached the final weeks of a 12 month visit to your sector of adventure, travel, learning and discovery and while he will not only leave on 17th May but will join the Sun and Mercury in your career sector, the spirit of adventure won't go completely off the boil. Instead, as she has done year after year and decade after decade the dwarf planet Eris, the warrior princess of the cosmos will continue to fuel a passion for adventure as she has done since her return in 1926.
The difference is that here for the next three decades, Eris is a background player and has only been brought to the forefront because Jupiter is here. When he leaves, she will stay on and the spirit of adventure will always be there to tap into but won't be at the forefront as it is now. With Jupiter beginning your biggest year for professional growth and expansion in over a decade on 17th May, this is something that can be banked in the early part of the month to ensure life doesn't become all work and no play. In the meantime, Jupiter will return just four days before the Sun leaves your career sector on 21st May, taking advantage of the solar spotlight already being on your professional game.
However, it is not just the Sun's departure from your career sector and return to your friendship sector on 21st May that brings you to the end of a game changing four days, for he is not the only one on the move that day. It is also on 21st May that Mars will return to Leo, with the planet of passion and the warrior planet of the cosmos not only returning to your sign for the first time in two years but to begin a new two year Mars cycle, that is all about new projects, journeys and quests. More significantly Mars will be here when Venus returns to Leo early next month to begin her longest visit to your sign in your lifetime, giving your heart a powerful say in the direction that Mars will take things.
Love & Romance
Pluto only returned to your relationship sector in March, but as you move into the new month the planet of change and revolution has already come to a standstill and on 2nd May will turn retrograde. This is something that will see Pluto make a U turn and less than six weeks after returning, turn around and start heading back out again. Pluto won't leave until next month, so will spend the whole of May here, giving you a chance to get a feel for his influence and especially when it comes to a quest to break free from old patterns. In retrograde motion this will make those patterns more transparent but returning again in January and set to make your relationship sector his home for the next 20 years, this is the early stage of a very long journey.
Pluto will be in retrograde motion by the time the Moon moves through your relationship sector from 11th May to 13th May, with a chance to check in and become more emotionally engaged. Until returning in March the last time Pluto was in your relationship sector was in 1798, so this is a new experience and because it will play out over two decades, this early phase is more about breaking free from Saturn's tight hold on things. What is significant is the timing of the first of two visits to your communication sector that the Moon will make this month.
The Moon will move through your communication sector from 2nd May to 5th May, forming a friendly aspect to Pluto just as it returns and just as he is turning retrograde. The Moon returns with a chance to give your emotional responses, relationships, the past and unsaid words a voice from the start. The Moon will also help to bring a bit of romance into the month and in the absence of any planetary activity, its return to your romantic sector from 7th May to 9th May will make these the most romantically charged days of the month. What is significant about this is that with Venus, the planet of love returning to a nostalgic part of your chart on 8th May and while the Moon is here, this will come with a lot of romantic nostalgia just as the relationship focus has shifted to the past as well.
Business & Career
Because the Sun will always spend the first three weeks of May in your career sector, the solar spotlight is always on your career situation and matters at this time of year. However, while to start with it is business as usual and with Mercury in retrograde motion until 15th May there is a lack of urgency or a slower pace, by the end of the month the whole dynamics of this professional year will have changed and this will just be the start of it. The change happens on 17th May, when two days after Mercury's direct turn, three days before a New Moon on 20th May and four days before the Sun leaves on 21st May Jupiter, the planet of luck and expansion will return.
The last time that Jupiter was here was in 2011 and he is returning to begin your biggest year for professional growth and expansion in over a decade, something that will not only run through to May 2024 but during some important months on the job front. It is on 2nd May, less than six weeks after Pluto left your work sector that the planet of change and revolution will turn retrograde, something that will see him do a U turn and start heading back. Pluto won't return until next month, but like Jupiter he will be here then for the rest of the year and working in harmony this will create some of the most powerful months on the job and career fronts in over a decade.
Pluto had been in your work sector since 2008 before leaving, so was here when Jupiter last moved through your career sector in 2010/2011, with a chance to return to a partnership already forged but will never happen again. So while all the focus is on the career front this month, this will expand to include work and job matters from next month and in both cases well beyond the scope of the Sun's annual visit. This makes the Moon's visit to your work sector from 9th May to 11th May and to your career sector from 18th May to 20th May an important chance to check in. It is the latter that will see the Moon align with the Sun to create a New Moon just before it leaves.
Money
While there are no big changes on either side of the financial fence this month, both are in a good and settled position, with a lot of support there is reason for confidence but little urgency. While Saturn won't return retrograde in your financial sector until next month he is already slowing down and as he enters his second full month of a three year journey he is buoyed by the support since his return. This is helping to build your confidence and with Saturn drawing closer to Neptune, planet of dreams until they both leave in early 2026, this is the early stage of a coming together of the resolve to do whatever it takes for as long as it takes in order to turn financial dreams into reality while keeping your feet on the ground.
The Moon will make its monthly visit to your financial sector from 13th May to 15th May. As it moves through the Moon will fuel your financial instincts and imagination while giving you a chance to become more emotionally engaged. The Moon's alignment with Saturn when it returns and another with Neptune before it leaves, will give you a better read on their influence. Meanwhile, while only a minor player the dwarf planet Ceres' last full month in your income sector is giving you a better sense of your income needs and priorities and with perfect timing.
Ceres returned late last year to begin her first deep dive into your income needs and priorities in four years and while she left just before Christmas, less than three months later she retrograded back in for a double dip visit. Ceres will turn direct on 7th May and begin the trek back out again, but with the Sun in your career sector until 21st May and Jupiter returning to begin your biggest year for professional growth and expansion in over a decade on 17th May, the timing couldn't be better. The Moon will start the month in your income sector, sharpening your nose for money and acting as a trigger before leaving on 2nd May, only to return and do it all again from 27th May to 30th May.
Health
While this could be a low energy month to start with, that will have changed dramatically by the end of the month. The month begins with Mars, the planet that gives us our energy, motivation, drive and our get up and go in a nostalgic and reflective part of your chart. In the final weeks of a two year Mars cycle, we are often running on empty, with little wind in our sails. This is a time for recuperation, repair and preparation for Mars' return to Leo and the start of a new two year cycle. Mars will return on 21st May, bringing with him a tanker full of the energy and drive to fill all those empty tanks. You will get a better read on this and of what your body is telling you when the Moon moves through your health sector from 9th May to 11th May.
---
You may also like